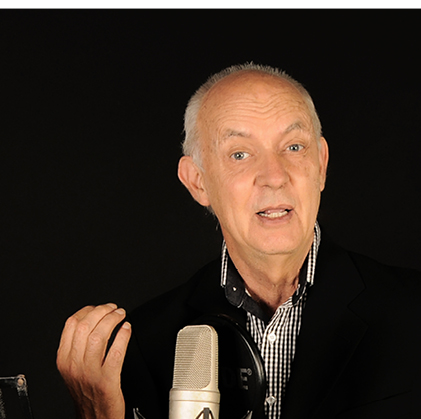 Christopher Glyn
CHRISTOPHER GLYN trained at the Rose Bruford School of Speech and Drama in the UK . In the forty plus years since, Chris' inspirational radio shows have been heard on stations all around the world and he has narrated numerous inspirational and motivational audio books, including a highly acclaimed reading of the King James Bible as well as other Christian classics.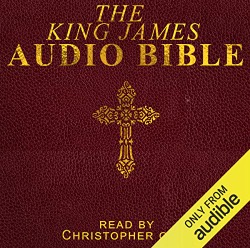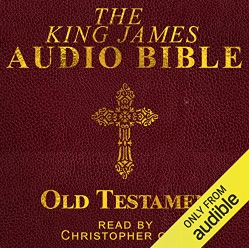 First published in 1611, the King James Bible is the greatest English translation ever produced. English speakers around the world are acclaiming these recent recordings – THE COMPLETE KING JAMES AUDIO BIBLE and THE KINGS JAMES OLD TESTAMENT AUDIO BIBLE by British narrator Christopher Glyn, whose inspirational vocal performance and knowledge of the text make for a rich listening experience, capturing the beauty and power of God's word .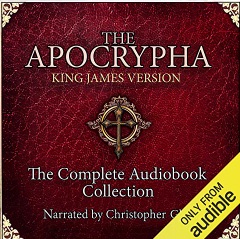 In Biblical terms, 'Apocrypha' is a much-misunderstood term – and the title belies the immense significance of the 14 books to which it refers, all of which were originally published in the 1611 King James Bible but removed in 1885. Most of those books have always been in the Roman Catholic, Greek and other Orthodox Bibles and therefore are accepted as true Scripture by the majority of Christians. So, although the word 'apocrypha' literally means 'things hidden away', these texts have never 'officially' been considered secret.
These books are certainly not as well-known and understood as the canonical Scriptures – and who better to bring to light and new life these lesser-heard Words of God than acclaimed British narrator Christopher Glyn!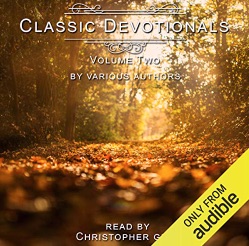 An inspired reading by Christopher Glyn of Charles H. Spurgeon's classic 'Morning and Evening' daily devotional, still dearly loved by millions of Christians worldwide. Includes 365 devotionals, each around three minutes long, with beautiful meditative background instrumentals.